Big. Expensive. Corporate. These three words describe Vail Ski Resort. You will hear that it is possible to spend an entire season there and still find new caches of snow, and that's probably right. In my own case, I sampled parts of the front side, two of the back bowls, and portions of the Blue Sky Basin. My visit came late in the 2005-06 season.
Front Side
There are three main parts of Vail: the front side, the bowls in back, and Blue Sky Basin. On the front side, there's no single summit to get to, and getting to one of the several peaks requires taking at least two chairlifts.
Catwalks
There are plenty of catwalks on the front side. They can be hard to ride, but they can offer a beauty that makes the effort worthwhile.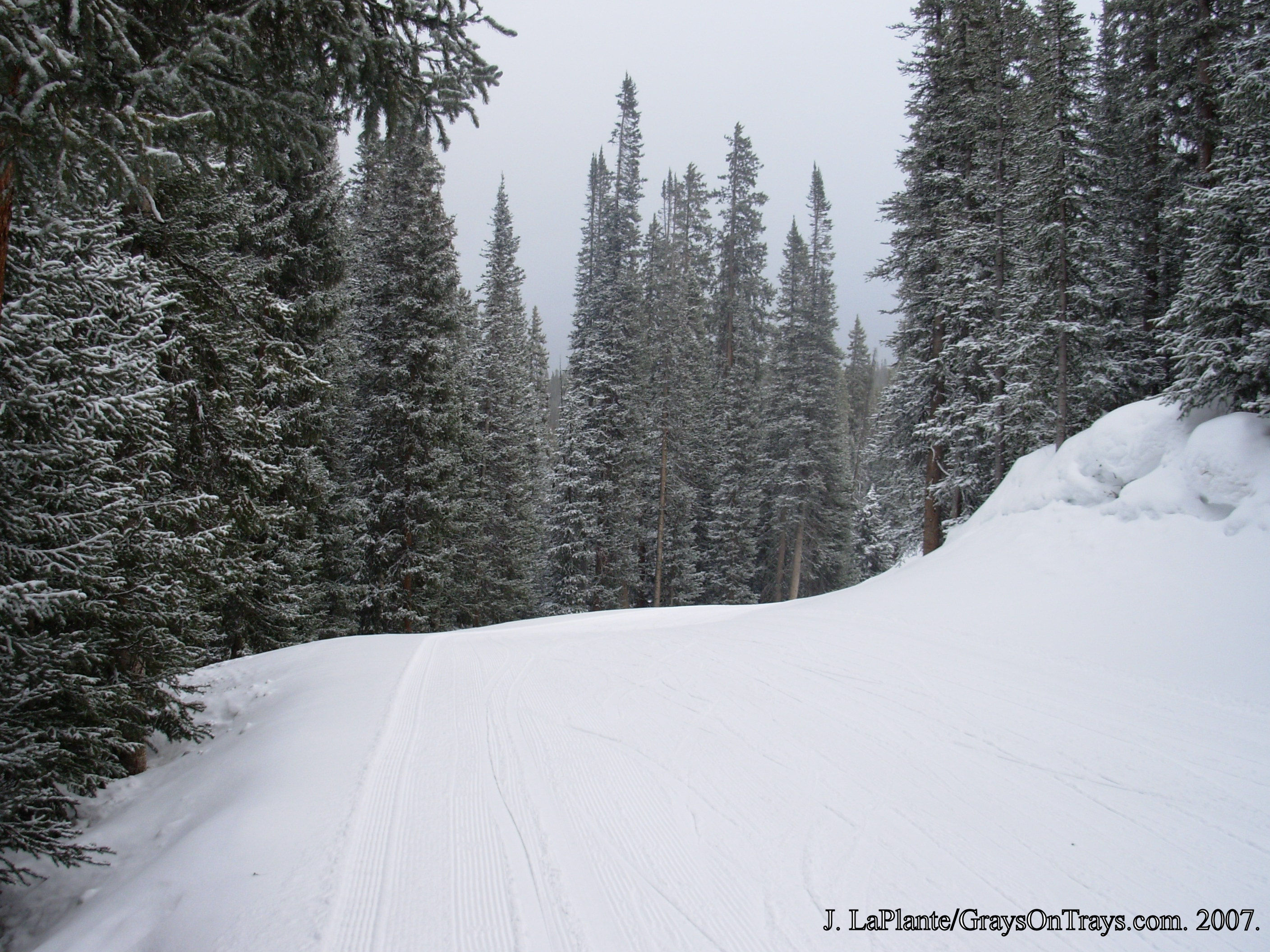 PHQ, or Patrol Headquarters, is a prominent point on the front side. It's at the convergence of two lifts, 11 (Northwoods) and 4 (Mountaintop). As is the case of some other mountains, the lifts are numbered in the order in which they were installed, so don't expect that the numbering scheme will help you make your way around. 
You'll find a green, blue, and black trails from the top of both lift 4 and 11. For example, I took Northwoods and Expresso (both blue) and then Ramshorn (Green) to the base of lift 3, which goes to yet another area, Wildwood.
It starts out easy (green circle), ramps up to difficult (black diamond) and mellows out some (blue square) before it ends just uphill from the Vail village.
The Back Bowls
Vail has several bowl areas, wide-open spaces for making turns. If you go there late in the season, as I did, you may find that not all of them are open. With a bowl, you may get a beautiful, wide-open vista, as I found on one day.
On the other hand, if there's fog, not sun, you could have problems with visibility, since there are few trees. Such was the case in the China bowl when I visited.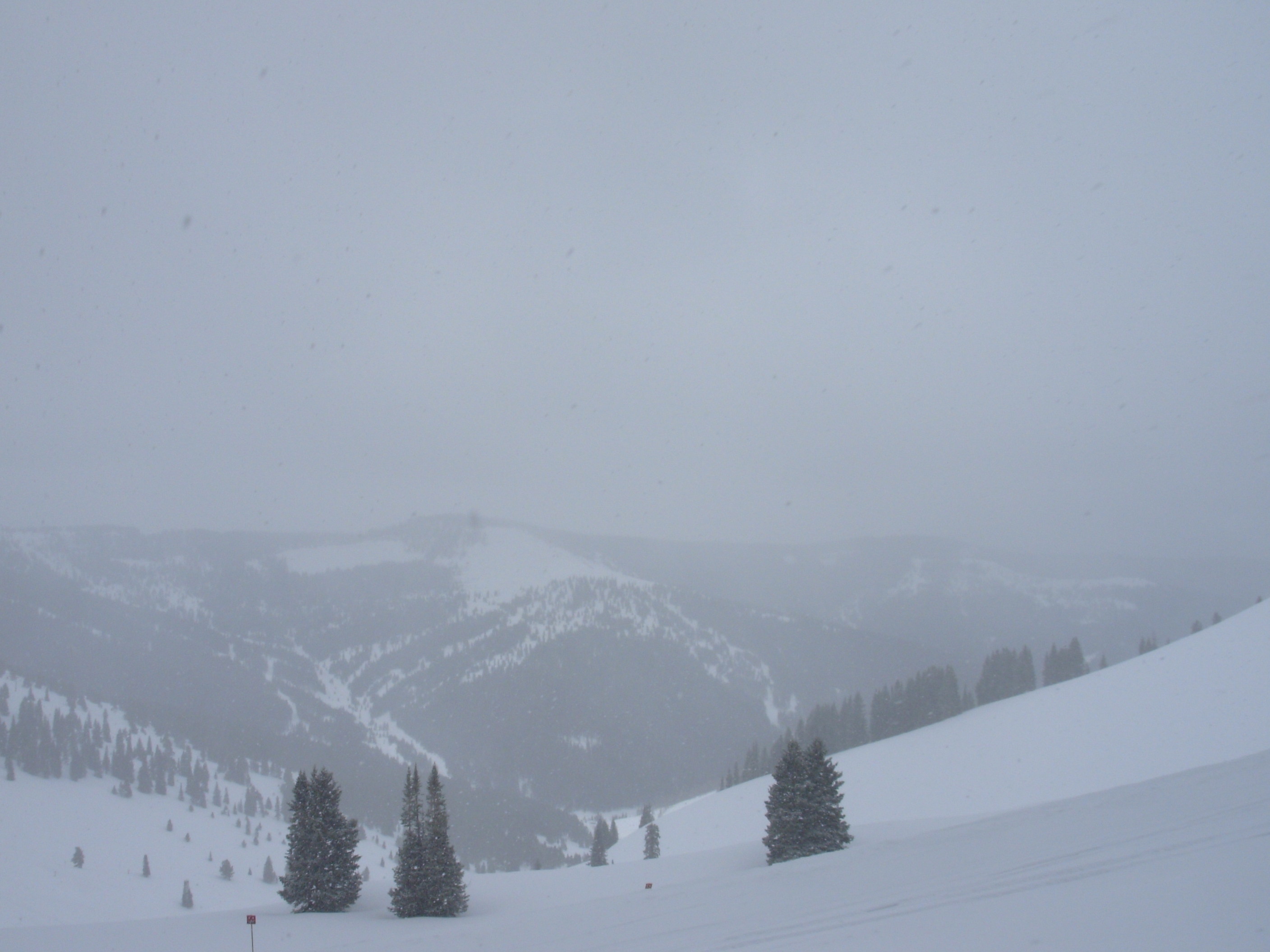 Blue Sky Basin
My favorite of Vail was Blue Sky Basin. The front side was fine, though some people say it gets too crowded. The bowls I rode in were fine. Great sight lines, lots of good snow. But Blue Sky Basin was a special treat, a sort of in-bounds back country experience. And as pretty as you could hope for. If you're not comfortable with the idea of taking black diamond trails down China bowl (the quickest way to the basin), you can take a long, wandering cat called Sleepytime to get to the Skyline lift into the basin.
Once in the basin, you'll have a lot of different terrain to choose from, including groomers, steeps, and cliffs.