When, if ever, do you ride in terrain that's been marked off-limits?
Lift-served ski areas in the U.S. expect customers to abide by the Responsibility Code, meaning that you might lose your ticket or season pass for an infraction. Here's item six in the code: "Observe all posted signs and warnings. Keep off closed trails and out of closed areas."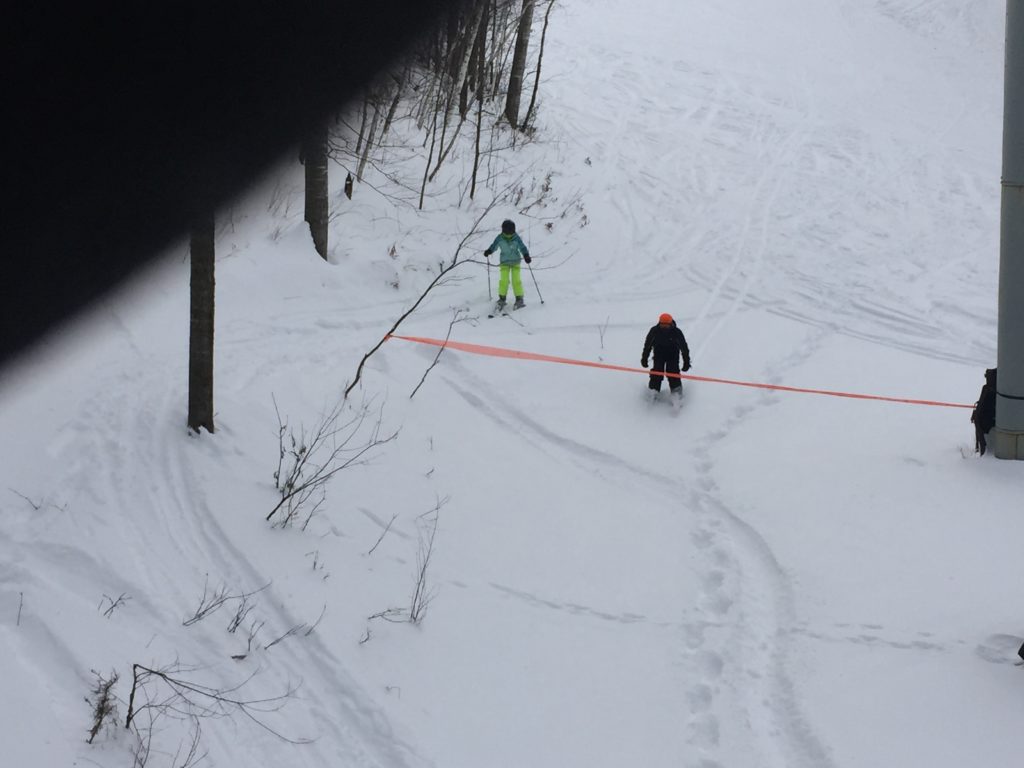 I was at a local ski area twice last week. On Tuesday, we had a rare powder day. On Saturday, I went back for a visit, though I knew the powder would have been tracked out.
But once I got there, I did see some light, fluffy snow. There was one problem: It was marked off by tape. In fact, I've always seen this strip marked off. It's underneath a chair lift, and, I suspect, it's marked off to appease the lawyers or insurance company.

The resort does have a blanket prohibition against riding under lifts. In fact, on Tuesday, a lift operator approached me, thinking I had poached a similar line elsewhere at the resort. (I told him no, I hadn't, which was true. He believed me and found a guy who said he had.) So skiing or riding in areas marked off by tape or fencing is a definite no-no, at least if you're going by the rules.
I understand the desire to slay powder, but I was surprised when, as I was riding the lift over this strip, I saw a guy with his young kids, traveling through it. Then on my next ride up, I saw another family. "This way, kids," the man yelled out, as his little skiers ducked under the tape after him.
So, I thought, should I do the same? I hesitated, partly because I didn't want to be vulnerable to having my season pass pulled. But another reason was that I felt obligated to be a model of good behavior while on a snowboard, especially since I've created a website on the topic.

After thinking about it for a while (and seeing more and more parties go past or under the tape), I told a lift operator. Here was my message: "You should either take the tape down or send someone to talk about poaching." I don't know what he did; I moved to another portion of the resort.
What would you have done? Would you have gone into the marked-off area? Notified ski patrol? Tried to find the parties and remind them of the rules? Forgot about it under the principle of "mind your own business," or would you have done something else? Would it make a difference if it were your only opportunity of the season to hit a nice stash of snow? Please share your reactions and thought below.