"It's not too cold; you just need more layers."
"It's never too cold for snowboarding."

You may have heard that advice, or given it yourself. But this week, some resorts in the U.S. have decided that yes, it can be too cold for skiing or snowboarding. Too cold for customers, employees or running the equipment.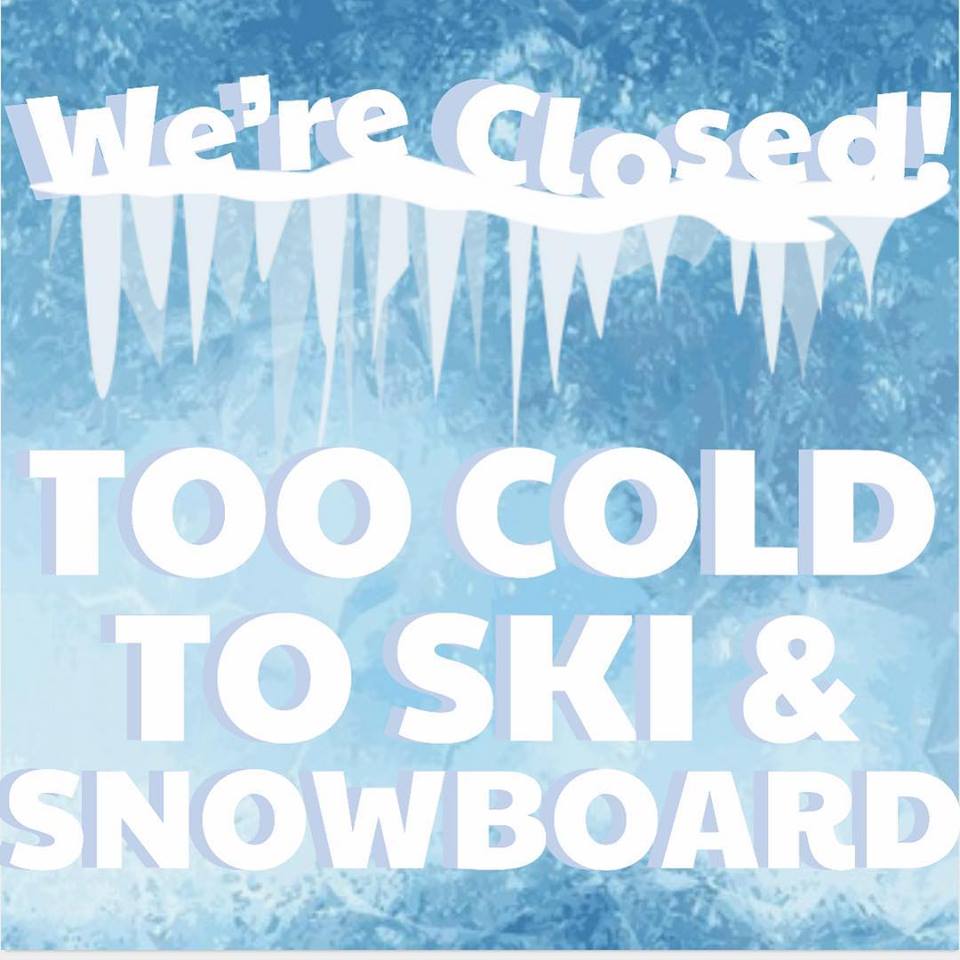 Ski areas in Minnesota, Iowa, Wisconsin, Illinois, Michigan and Ohio are closed today and Wednesday. While I'm not aware of areas outside the Midwest closing this week due to the cold, it has happened before. In late 2017, for example, Wildcat Mountain in New Hampshire closed for a day.
It's true that advanced technologies in clothing have made outside activity more comfortable. But extreme windchill temperatures are still hazardous for exposed flesh. And popular perceptions matter to the financial health of a business. If a resort incurs expenses on a day's operation but very few customers show up, that hurts the bottom line. And can you imagine the PR disaster that would follow were a chairlift stop working, with skiers and riders suspended motionless in the frigid air?
We've all got our limits. They will depend, in part, on where we are. If you've spent a lot of money traveling to a resort area and renting a condo, you will feel more likely to brave the cold than you would be when deciding whether to get out of bed and drive to a hill that's an hour away.
What's your limit? At what temperature (or windchill) do you bail out?